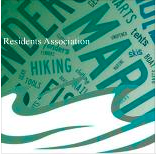 It's that time again! On Saturday, April 20th, 2013, the Maritime Museum of BC is hosting the 10th Annual Massive Marine Garage Sale at Ogden Point – Pier A, Victoria, 9:00am – 1:00pm.
The BC Nautical Residents Association will have a table at the Garage Sale, and is soliciting donations that will help us earn some money for BCNR projects. Do you have an item or items that you'd like to donate to the cause?
Donated items should be in saleable condition: marine electronics, anchors and anchor rode, sails, cruising guides, galley gear, blocks, etc. etc.
If you live in the Greater Victoria area (Sidney to Colwood) and would like your donations to be picked up, please contact Tim Finlay at garagesale2013@bcnr.org by April 18th.
If you're planning to attend the Garage Sale, please stop by the BCNR table to introduce yourself and have a chat!
Thank you for any items you're able to donate to the BCNR. Hope to see you on April 20th at Ogden Point, 9:00am – 1:00pm.